Happiness is…finding joy in the simplest of things. Bristol-based artist Philippa Rice creates adorable illustrations that show how love between couples lies in the little things they do every day. If you're in a relationship, you will relate to at least one, if not more, of these comics. Check them out below.
1. Happiness is…spending a lazy morning together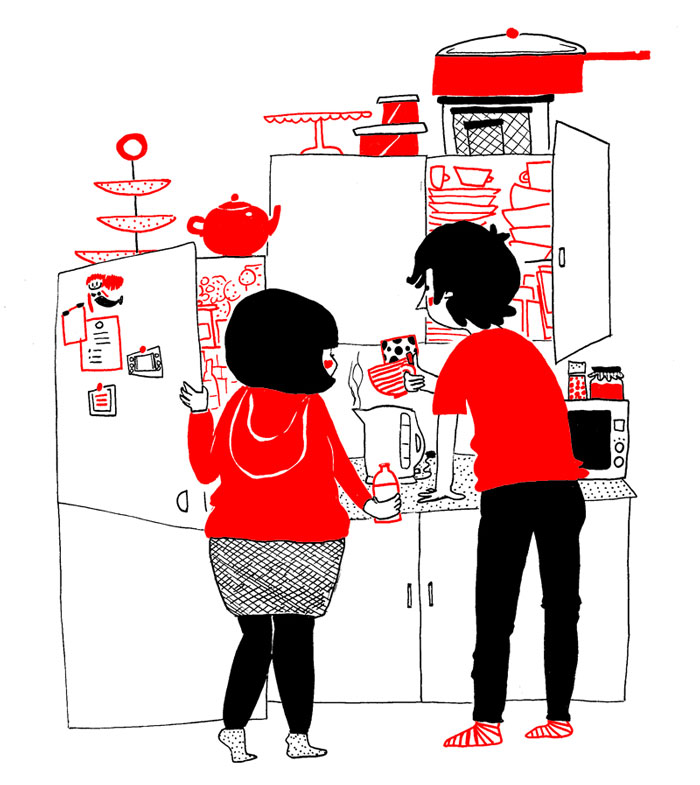 2. Being in the same room together
3. Hugging each other while sleeping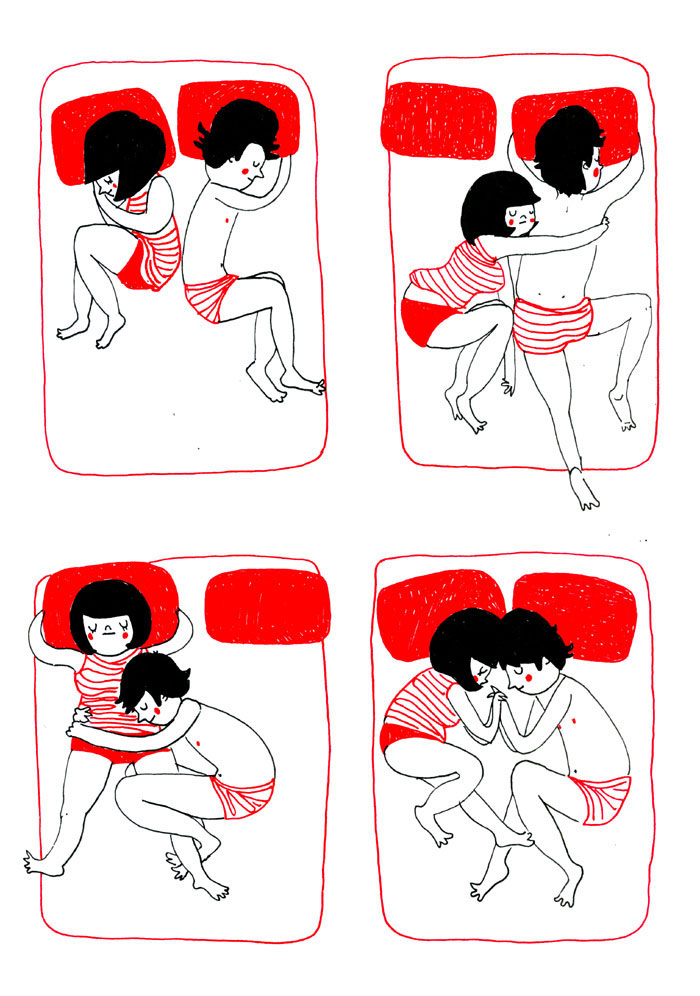 4. Doing boring things together
5. …like grocery shopping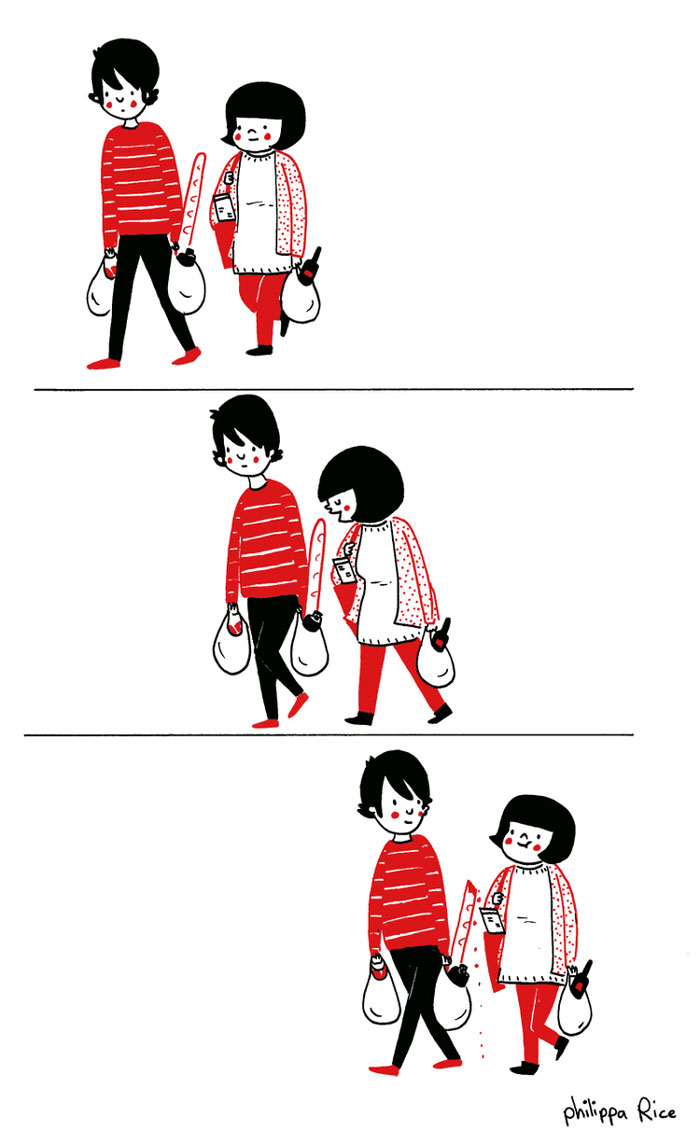 6. There's always time for a hug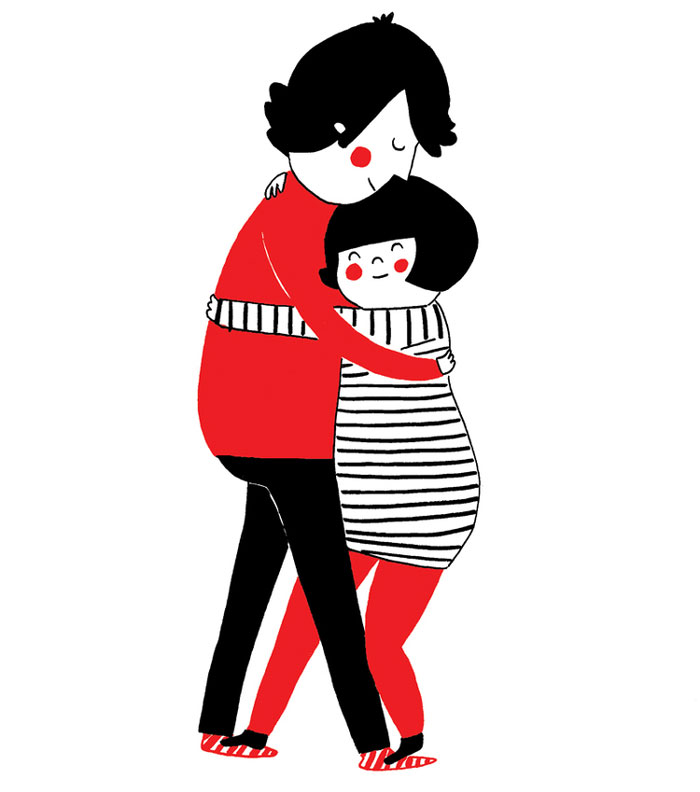 7. Happiness is…deciding what to eat for dinner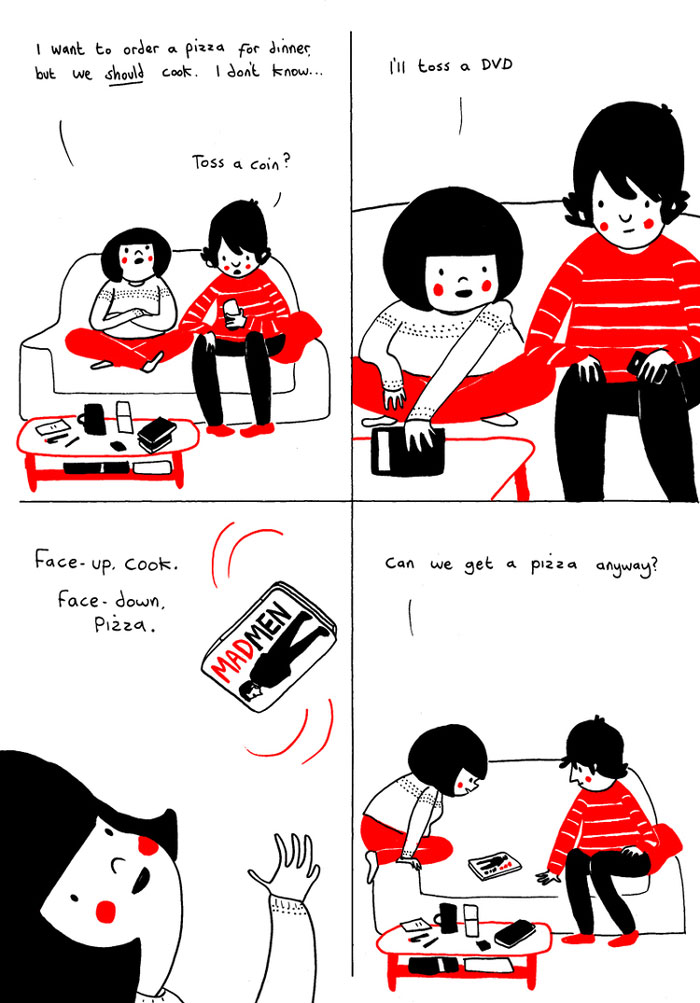 8. Holding his/her hand while walking in the rain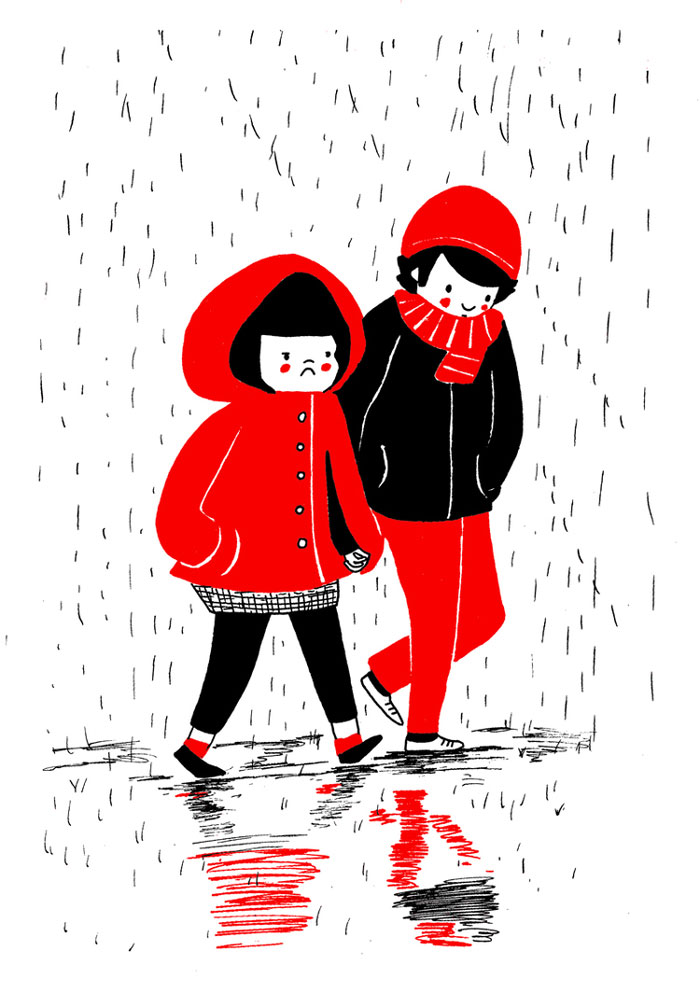 9. Getting used to life with each other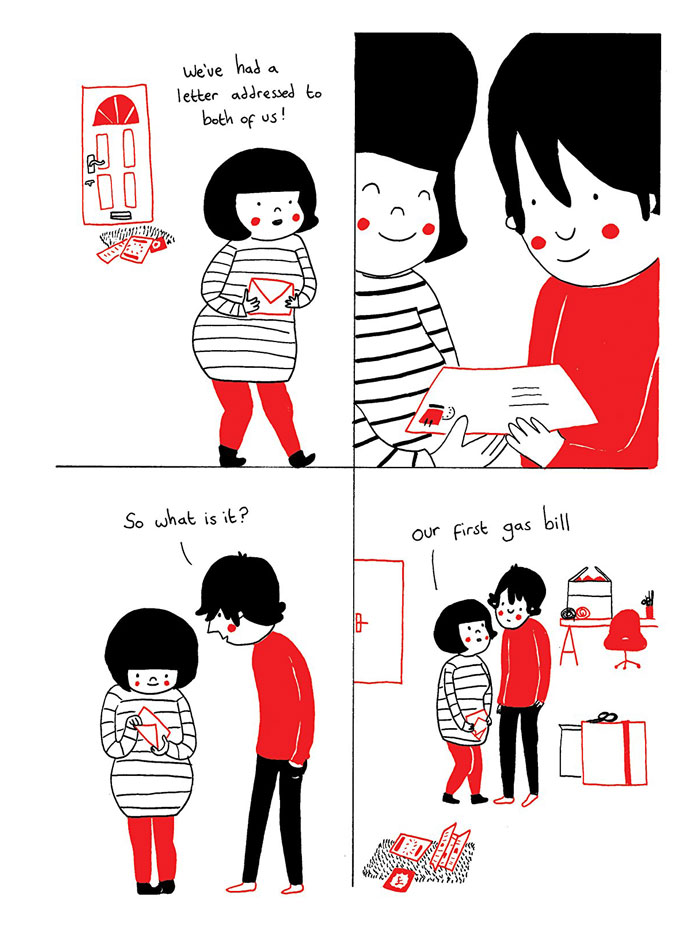 10. Reading in bed together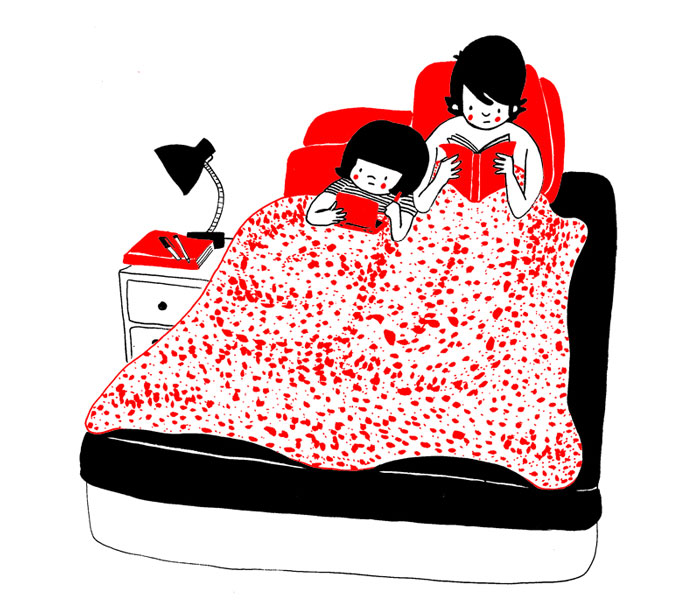 11. Building furniture together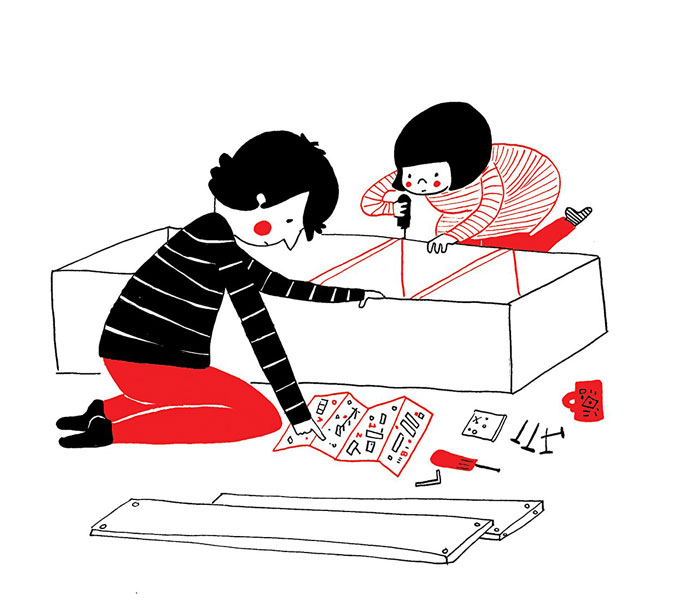 12. When she wants your old t-shirt
13. Cooking together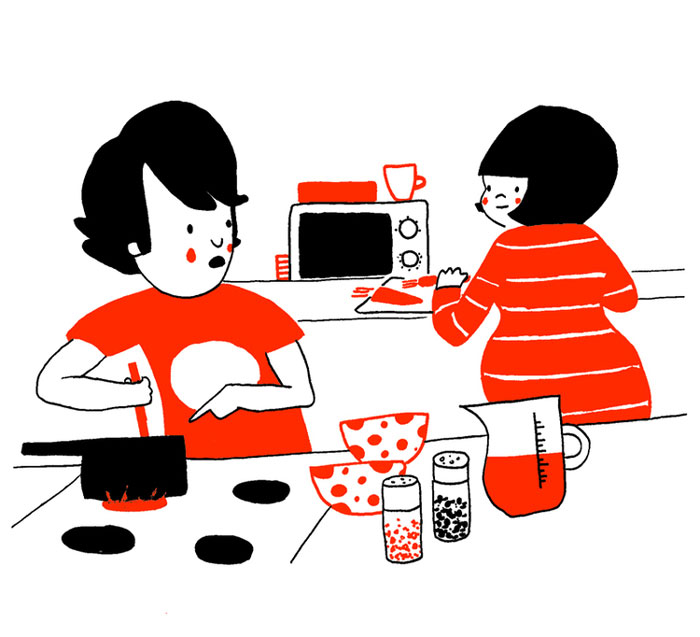 14. Your partner understands your tiny eccentricities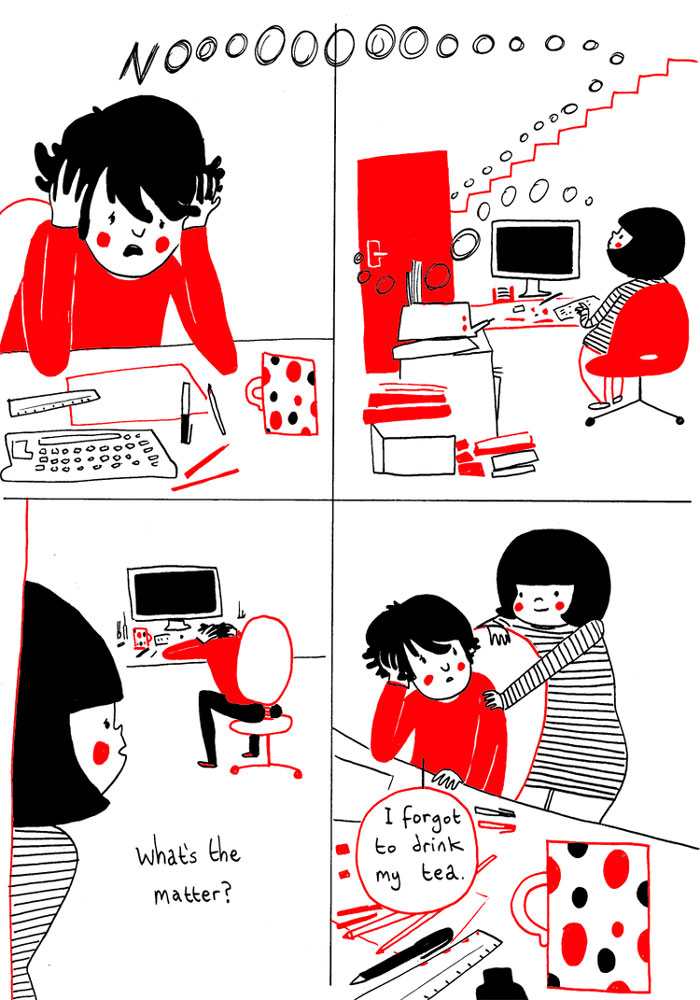 15. Happiness is…having a chat at the end of the day
16. Watching a movie, cuddled on the sofa
17. Going to your favourite cafe
18. Enjoying the breeze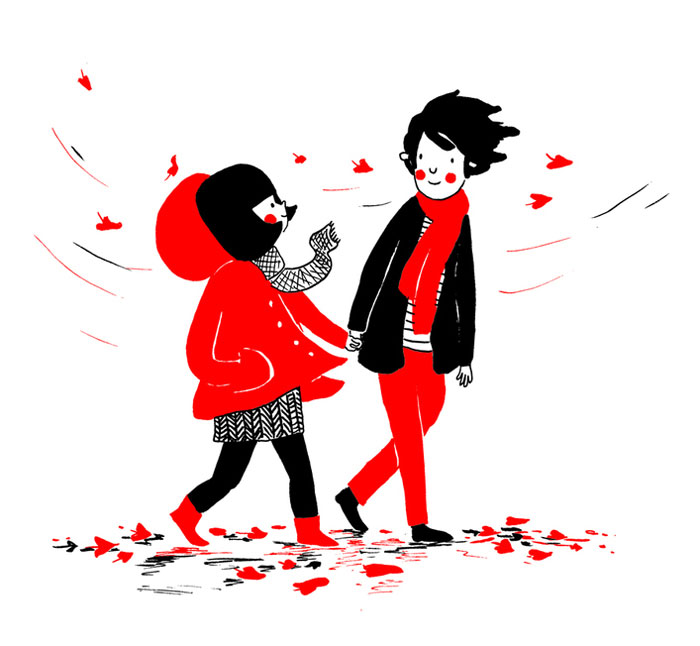 19. Knowing when to say sorry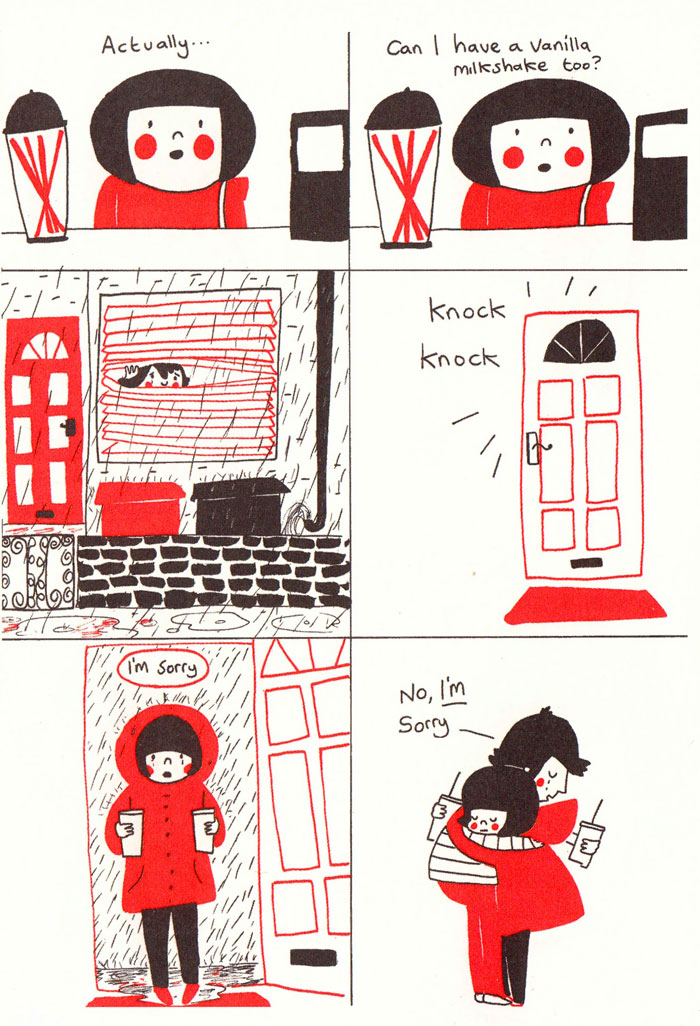 20. Falling asleep on his/her lap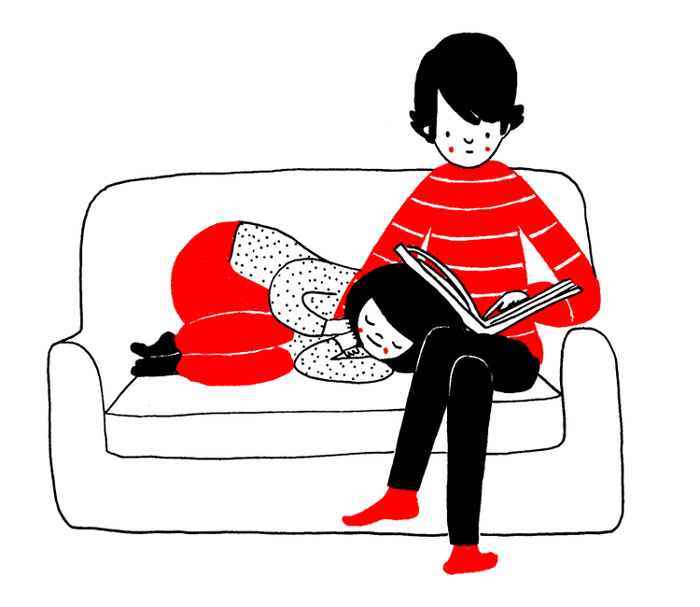 21. Going for a walk in the park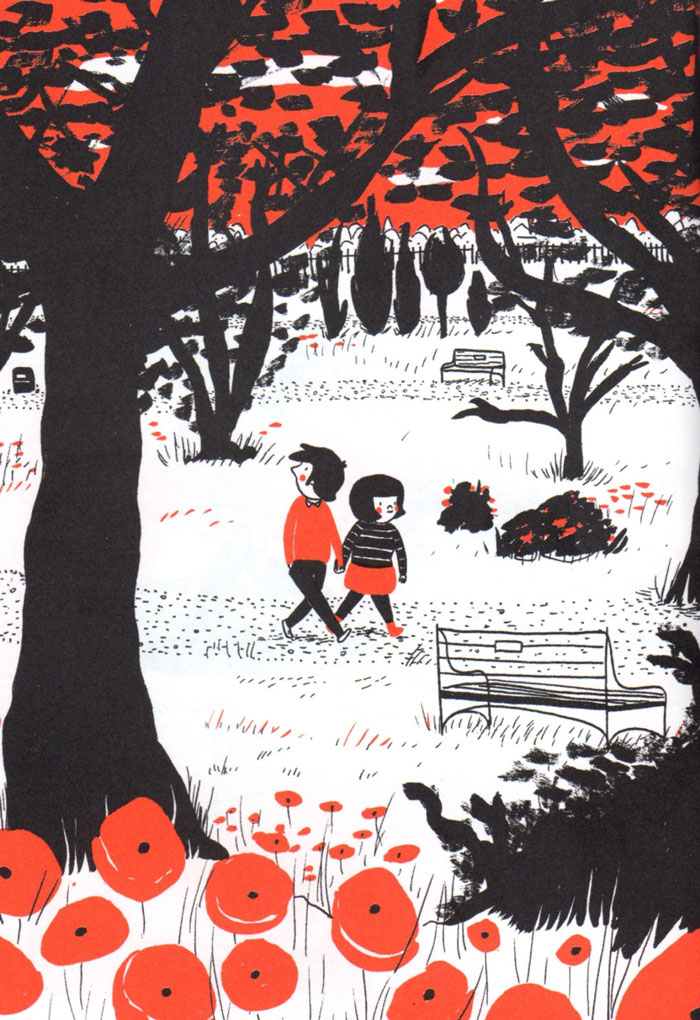 22. It's all about compromise 😉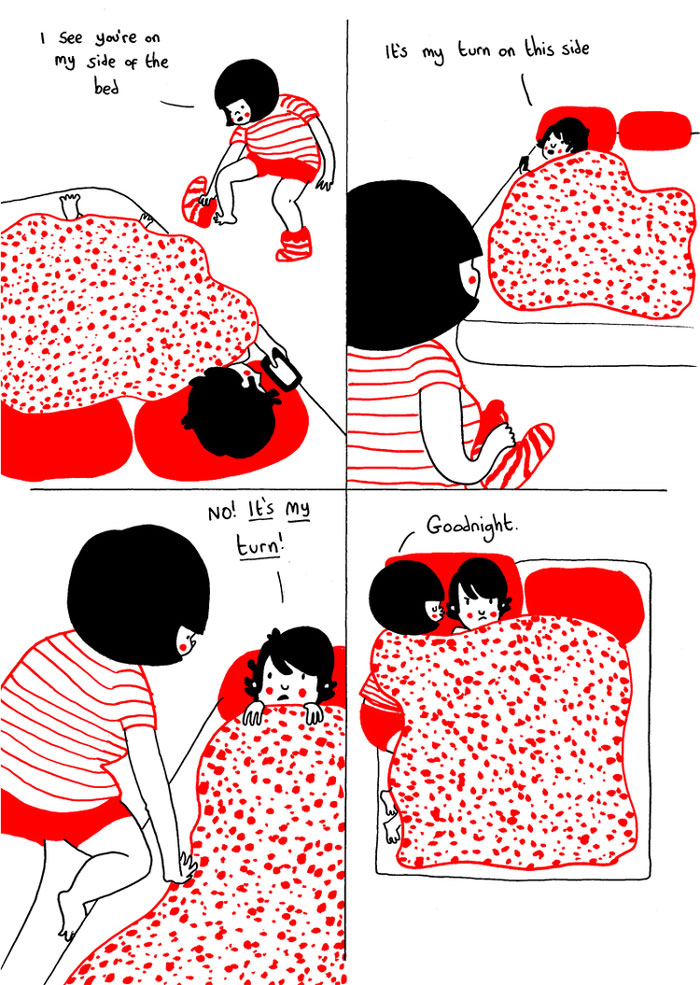 23. It's about enjoying the little things in life
24. And being together…always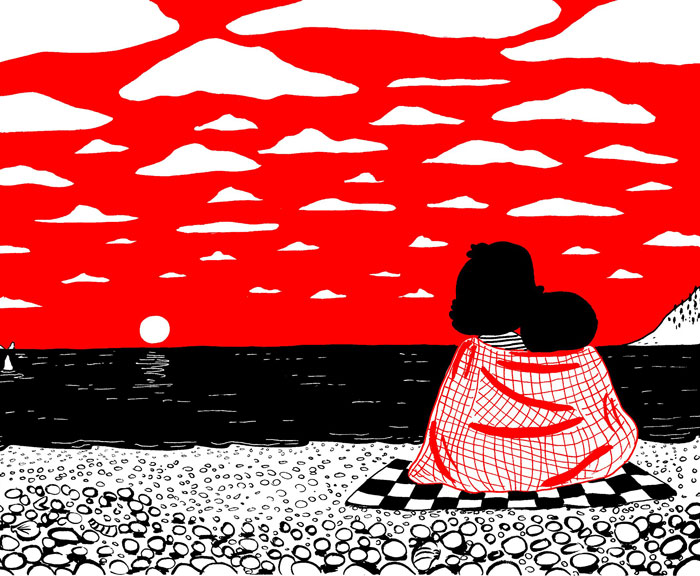 Share this post with your partner and voice your views in the comments below.