If you've ever worked in a creative agency, you must be aware of the love-hate (or hate-hate) relationship between client servicing executives and designers. CSEs have to manage client expectations and their primary objective is to keep the client happy. Designers want to keep the client happy too, but they don't want to compromise on aesthetics and creativity.
Taking a light-hearted jab at this complex relationship, Mumbai-based designer Dinesh Vayadande has come up with a series of posters that feature 13 things client servicing executives should never say to graphic designers. Check them out below.
1.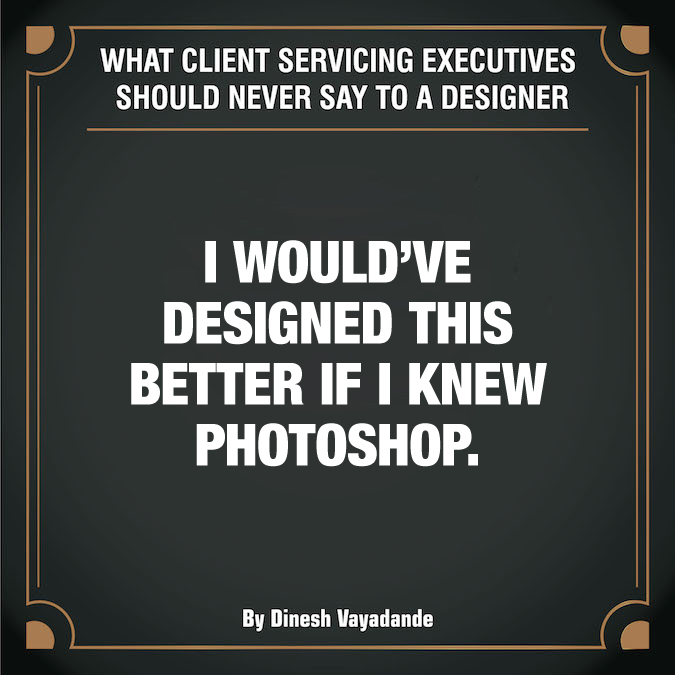 2.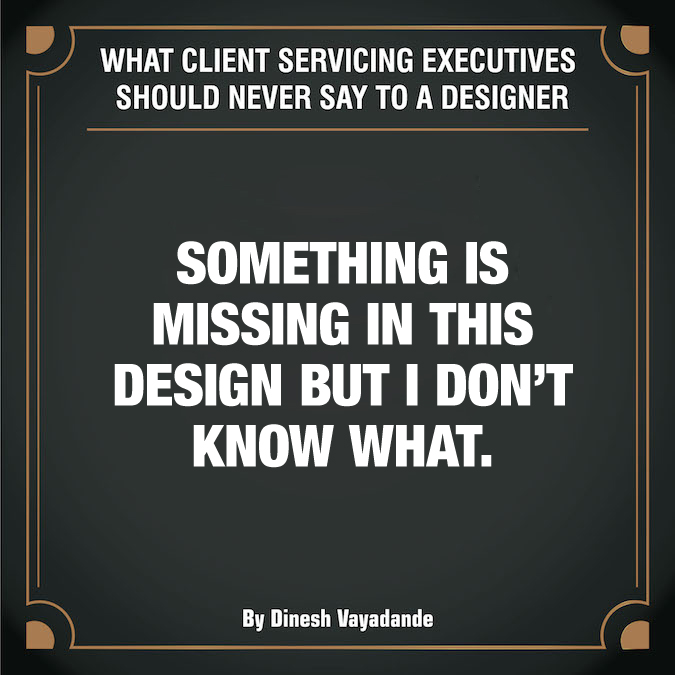 3.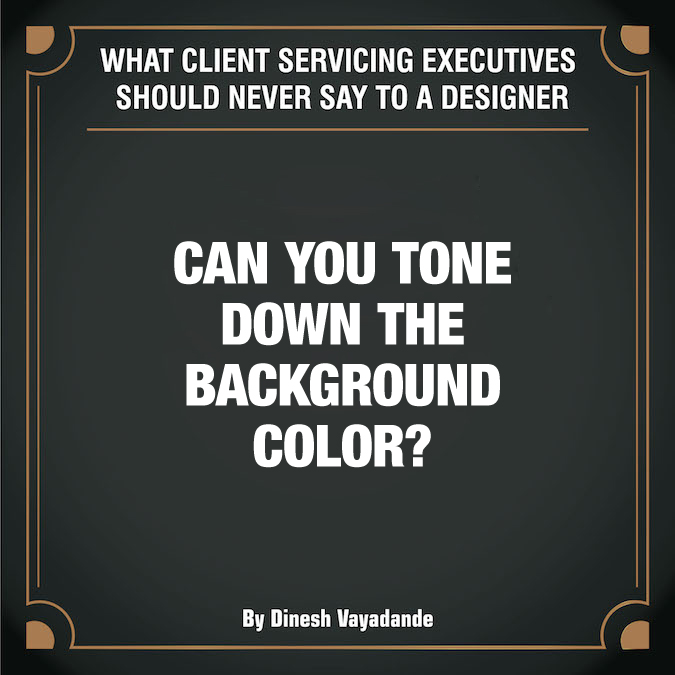 4.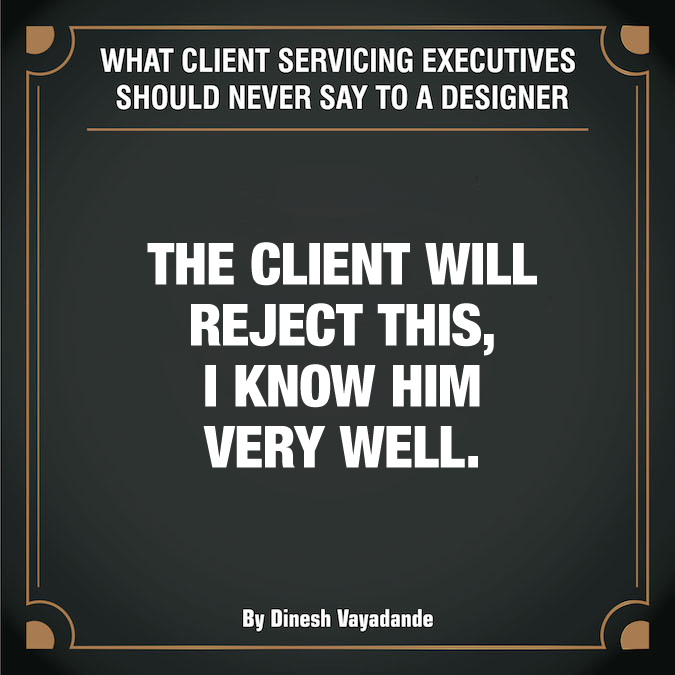 5.
6.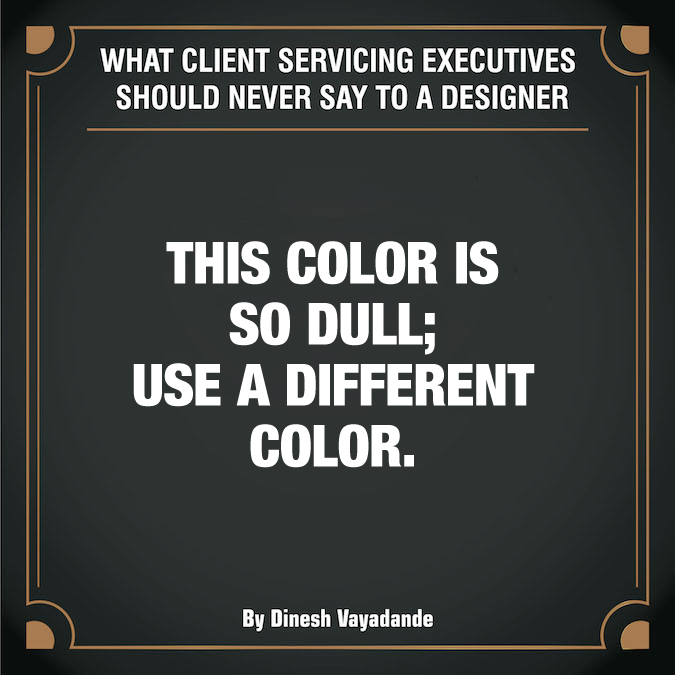 7.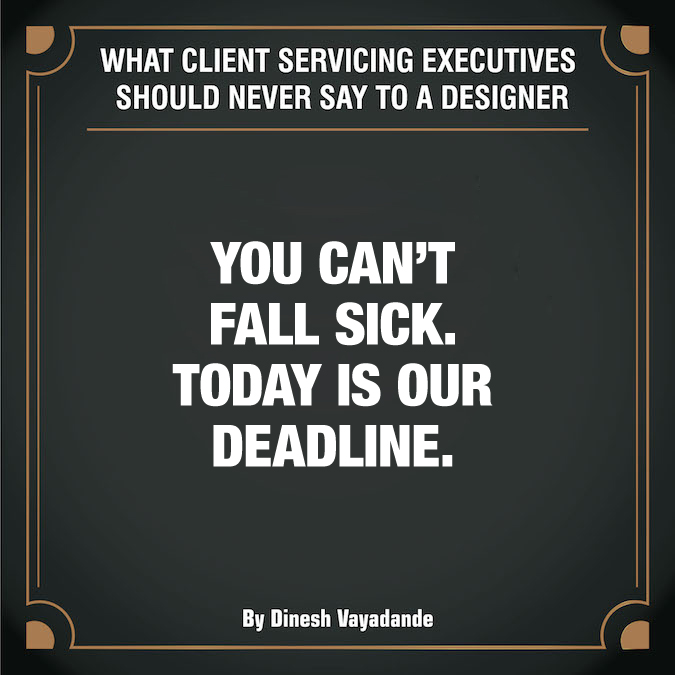 8.
9.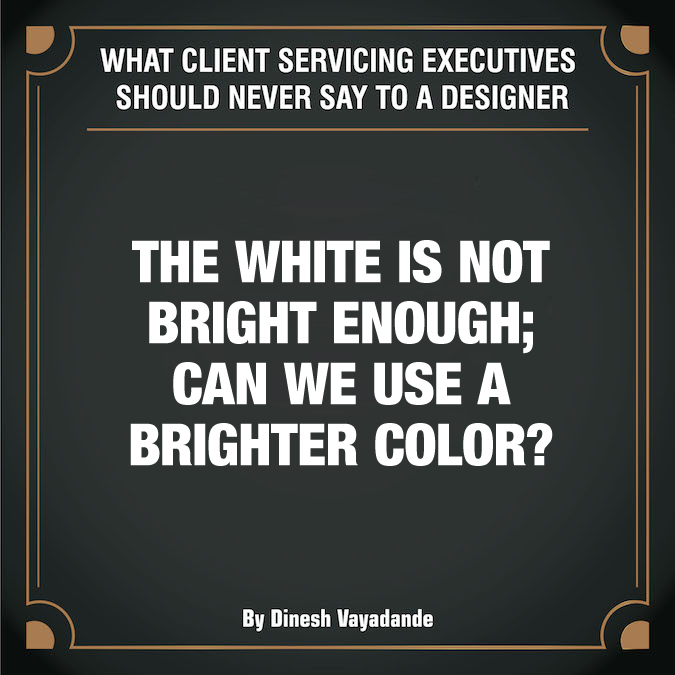 10.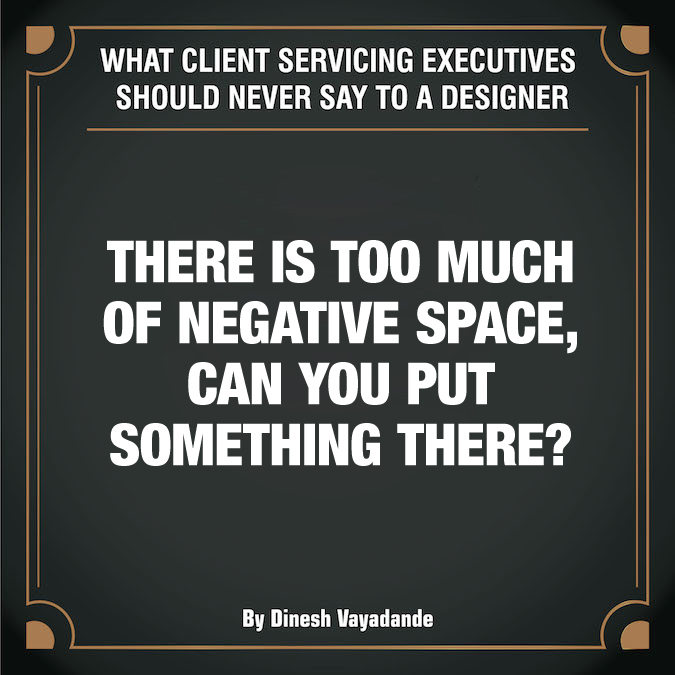 11.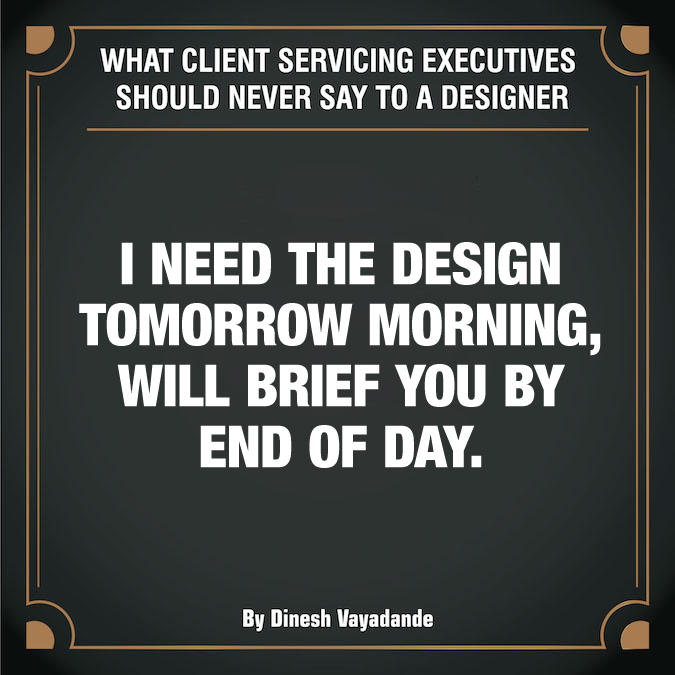 12.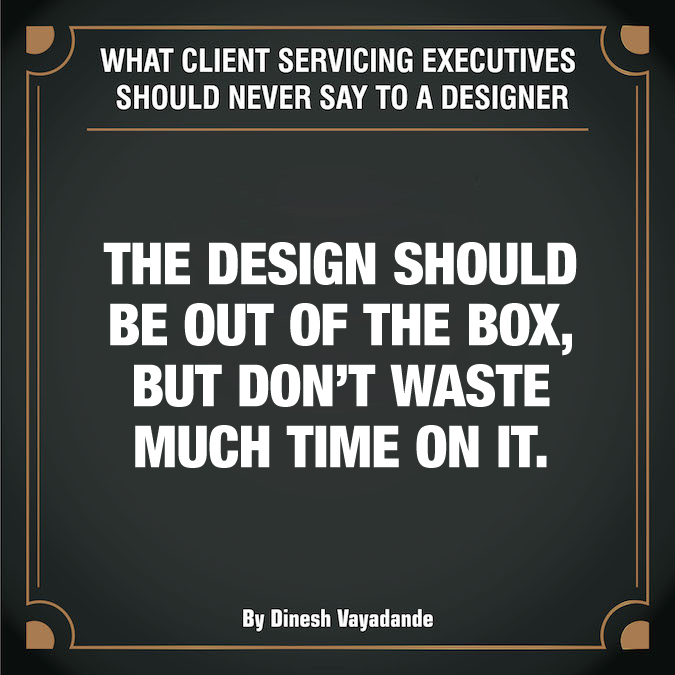 13.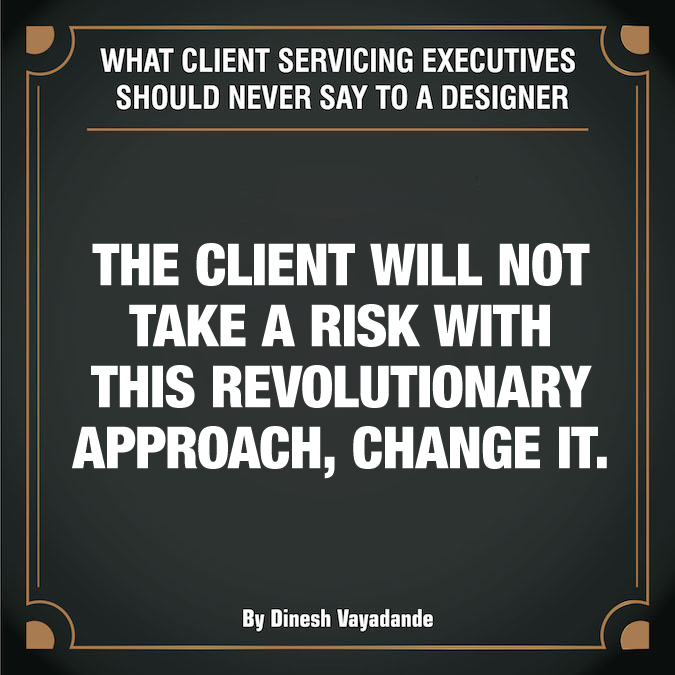 Share this post with a designer or a CSE and voice your views in the comments below.