Every design project is unique and requires a typeface that matches the visual aesthetics and compliments the content. However, there are some typefaces that designers try to steer clear of, because they find them ugly, outdated or overused.
Today's post showcases a cool series of posters by Creative Market titled "Fonts designers love to hate". Bear in mind that some of these typefaces might be detested by one set of designers but adored by another. Check them out below.
1.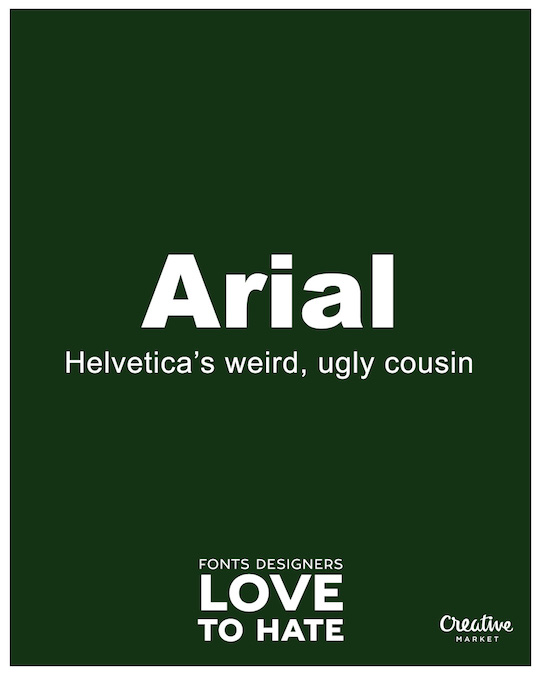 2.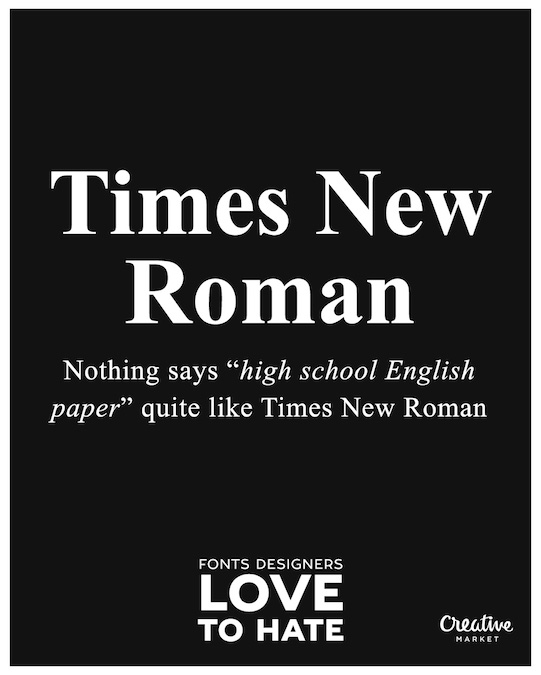 3.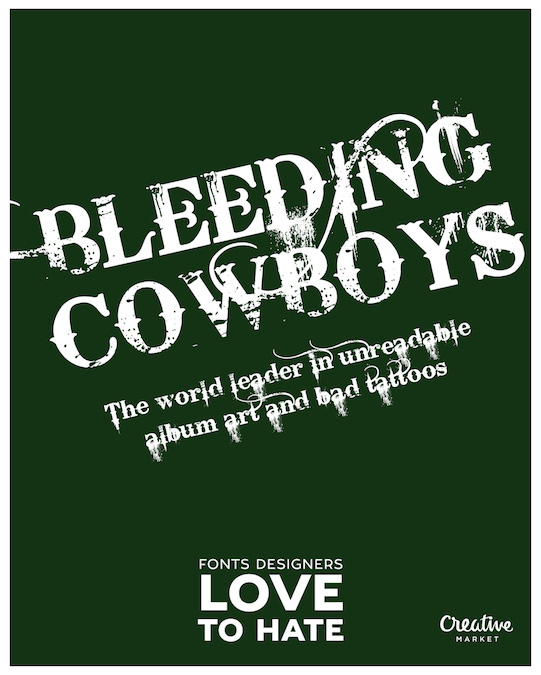 4.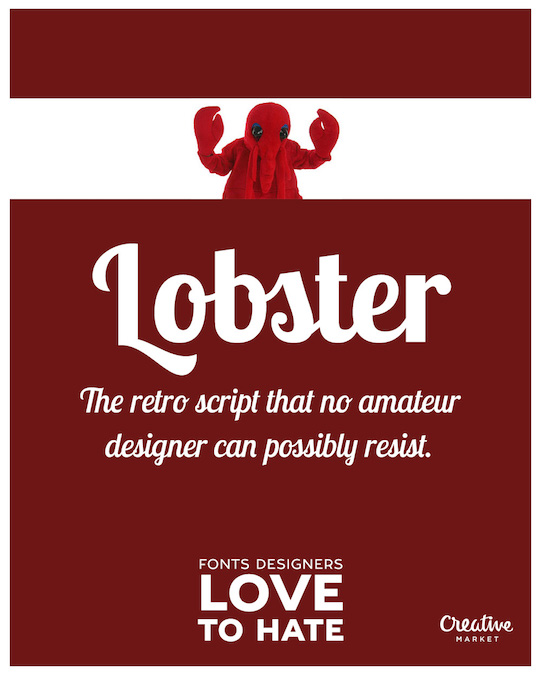 5.
6.
7.
8.
9.
10.
11.
Have a font in mind that should be on (or off) this list? Share this post with a designer friend and voice your views in the comments below.