Indian photographer Krutik Thakur captures amusing sunset silhouettes that showcase the orange setting sun as a tangible object that people can hold, move, and play with. His beautiful, whimsical scenes depict people interacting with the sun using different props and situations. They can be seen playing soccer with the sun, fishing the sun out from the ocean, storing it in a box, using it as a basketball, a motorbike wheel, a kite, and sometimes even 'gifting' it to a friend.
Krutik started as a hobbyist photographer in 2017. He learnt the tricks of the trade via YouTube, while practicing on a friend's camera. He started sharing his work more frequently, during which, one of his images titled "Sunset Football" (number 4 below) went viral. He finally bought his own camera and continues to add to his portfolio. Check out some of his best work below.
1.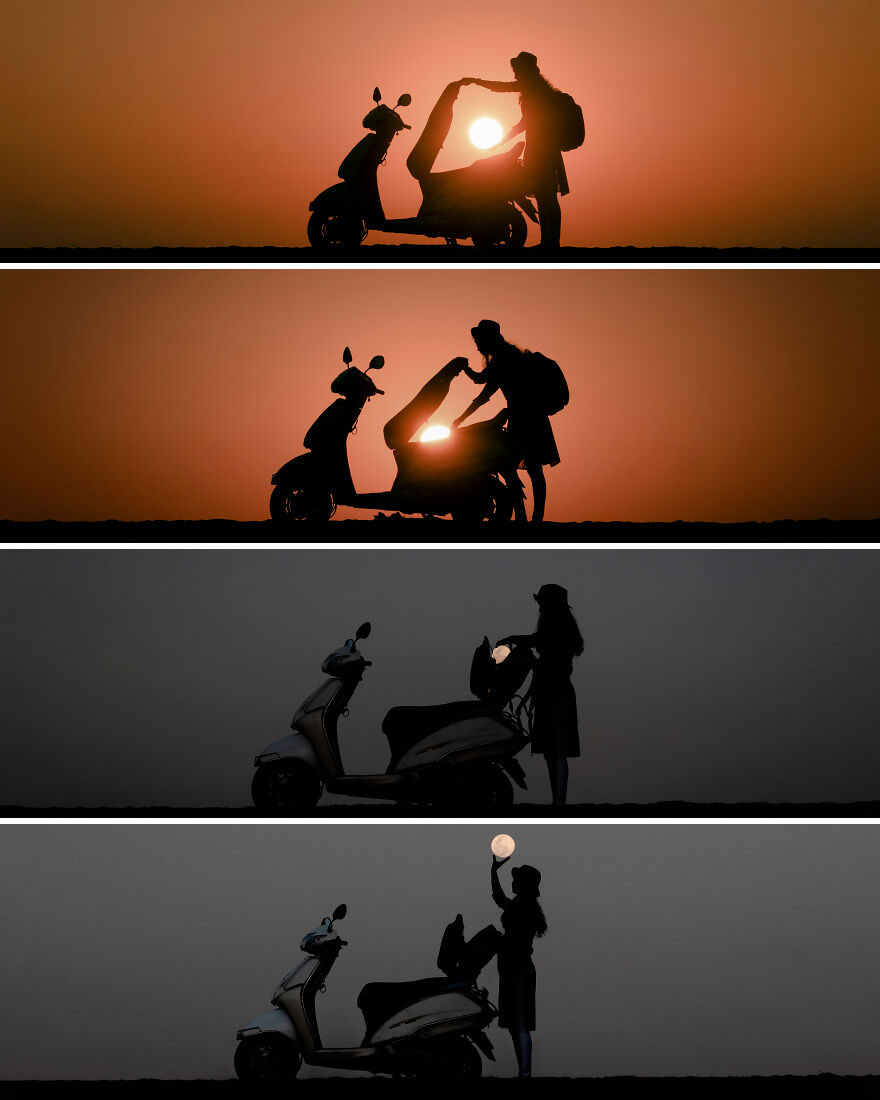 2.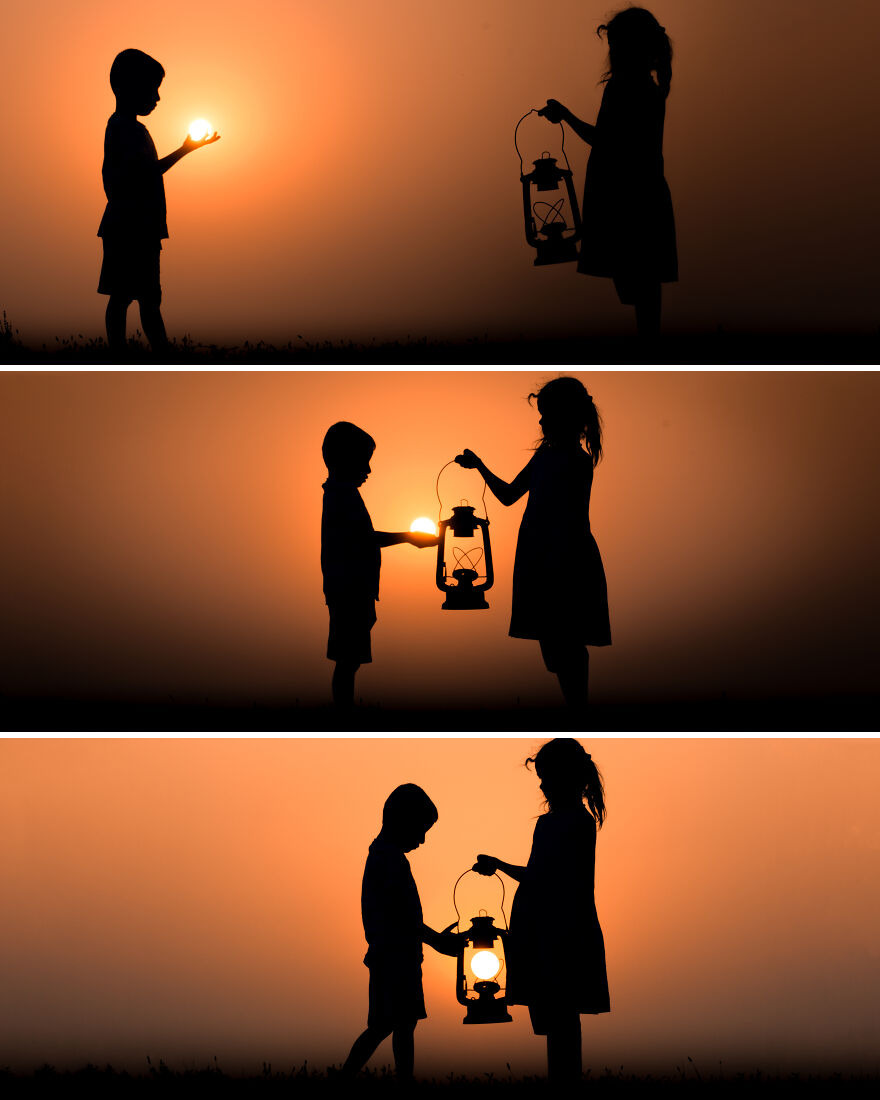 3.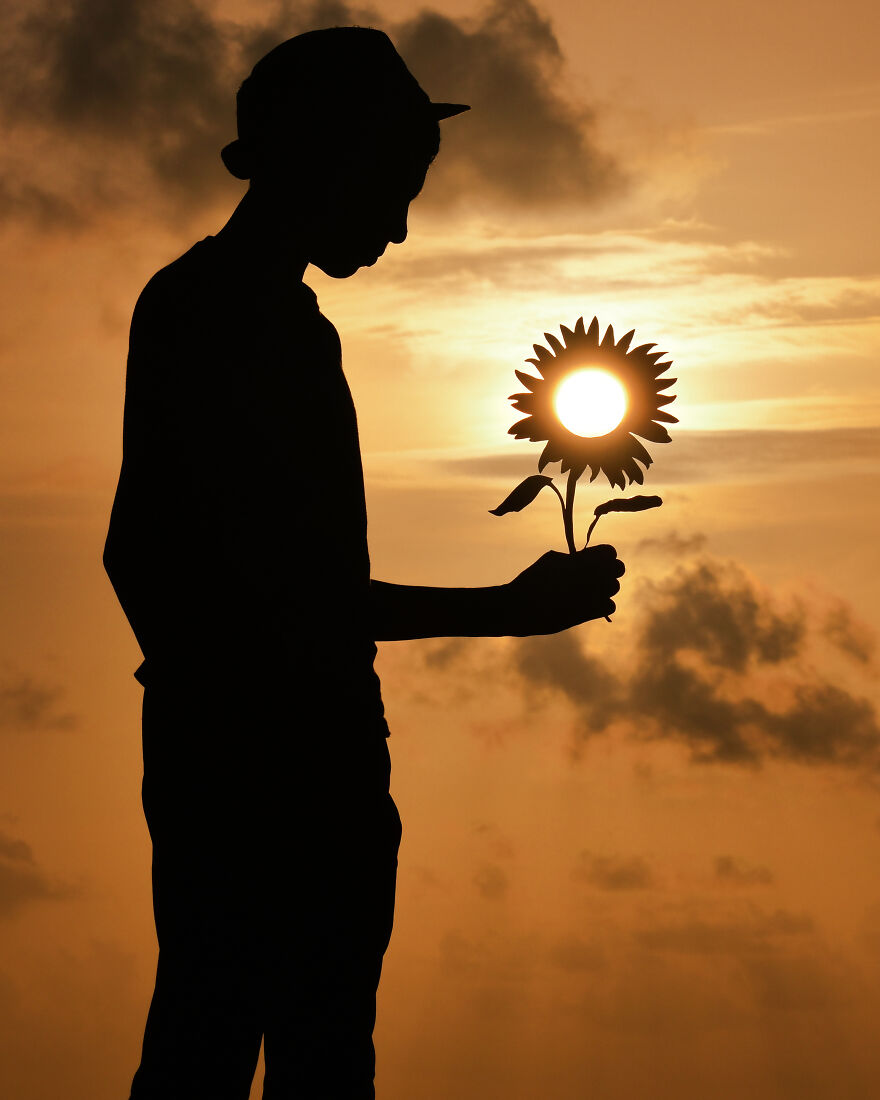 4.
5.
6.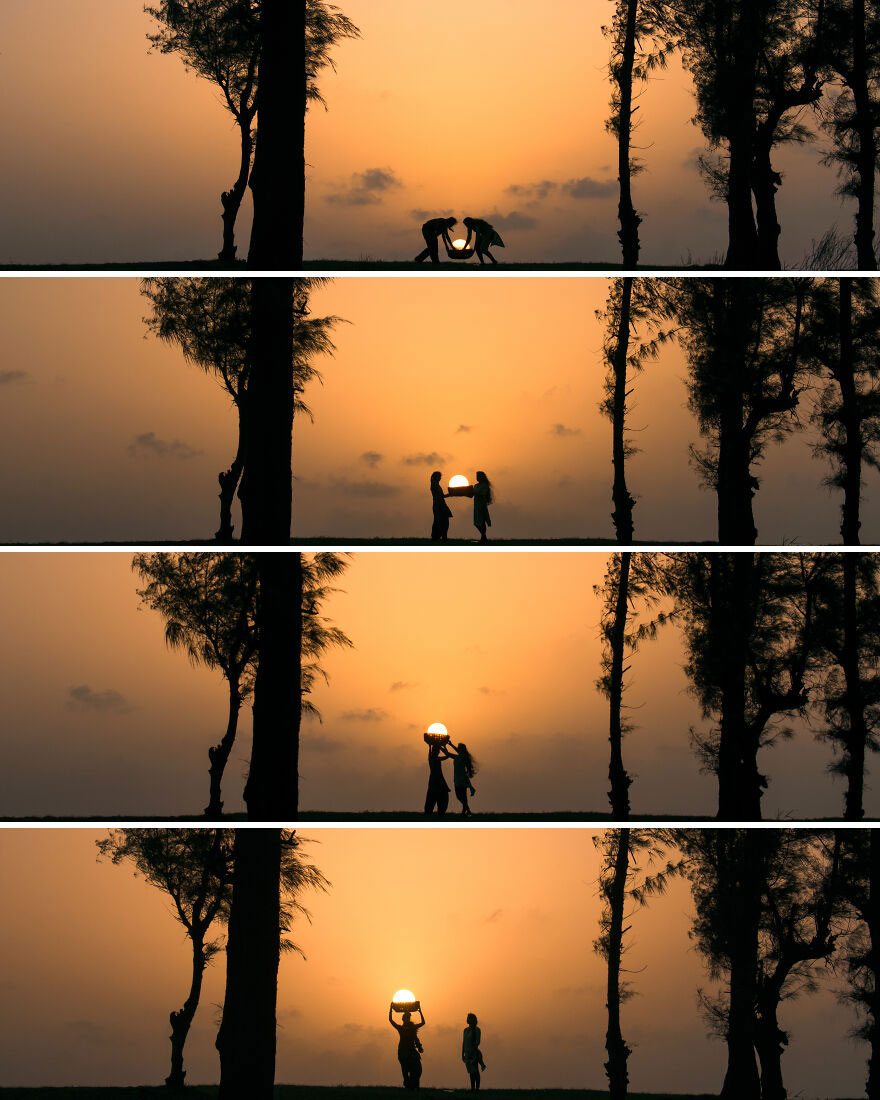 7.
8.
9.
10.
11.
12.
13.
14.
15.
16.
17.
18.
19.
20.
21.
22.
23.
24.
25.
Our favourites: No. 1, 4, and 25. What about you? Share this post with a photographer friend and voice your views in the comments below. All images © Krutik Thakur. You can buy prints of these images from Krutik's website.