To end her job interviews on a sweet note, Brooklyn-based graphic designer April Hansen created custom packages for Ritter Sport chocolate bars that look like icons of Adobe Suite's core design programs.
The front of the packaging bears logos of Adobe Illustrator, Photoshop and InDesign. Using their initials (Ai, Ps, Id), April added personalized messages that highlight her positive qualities. For example, "I always Aim to exceed expectations."
At the back, you'll find April's "designer facts", skills and contact details. She leaves these bars behind after job interviews or sends them to firms she's applying to. Check them out below.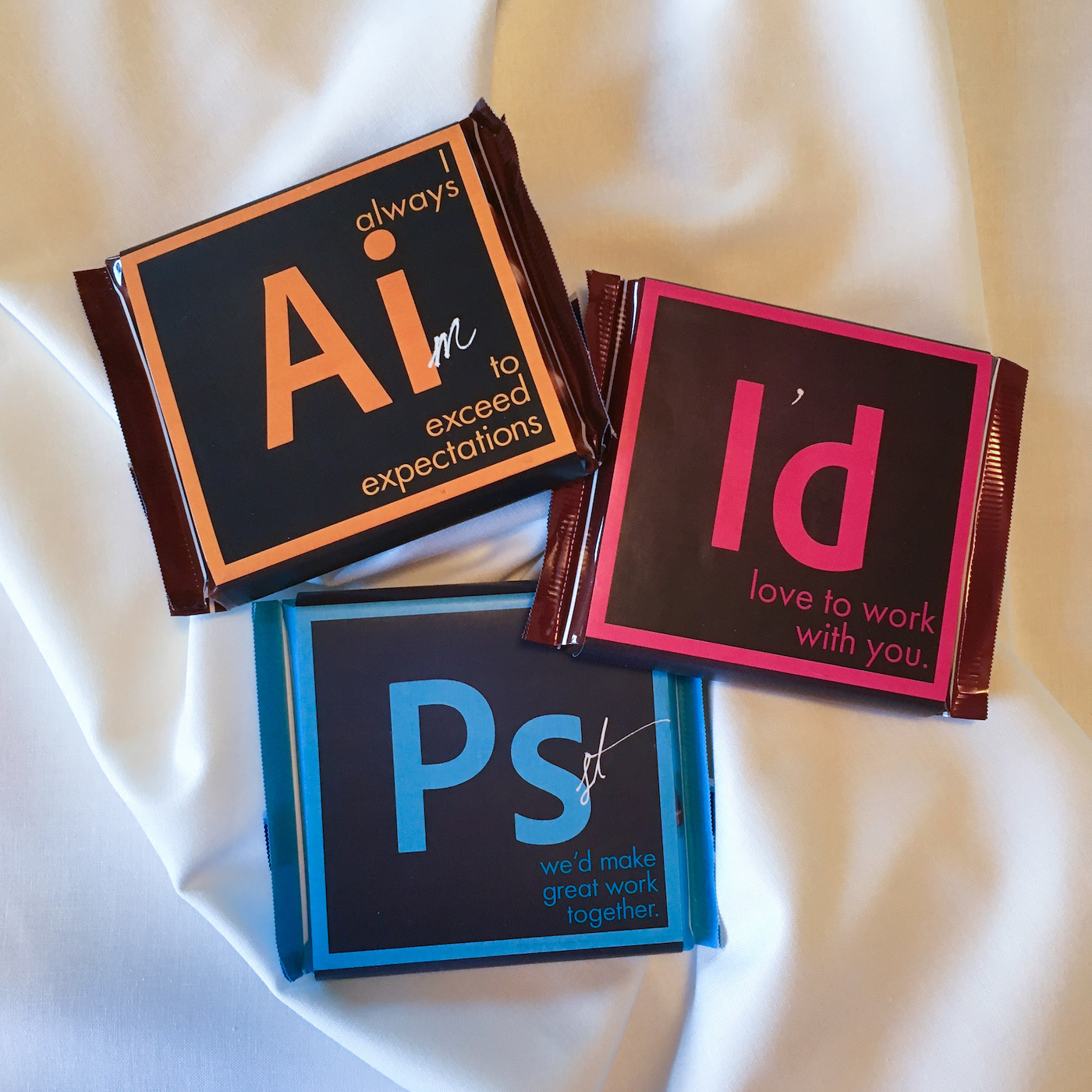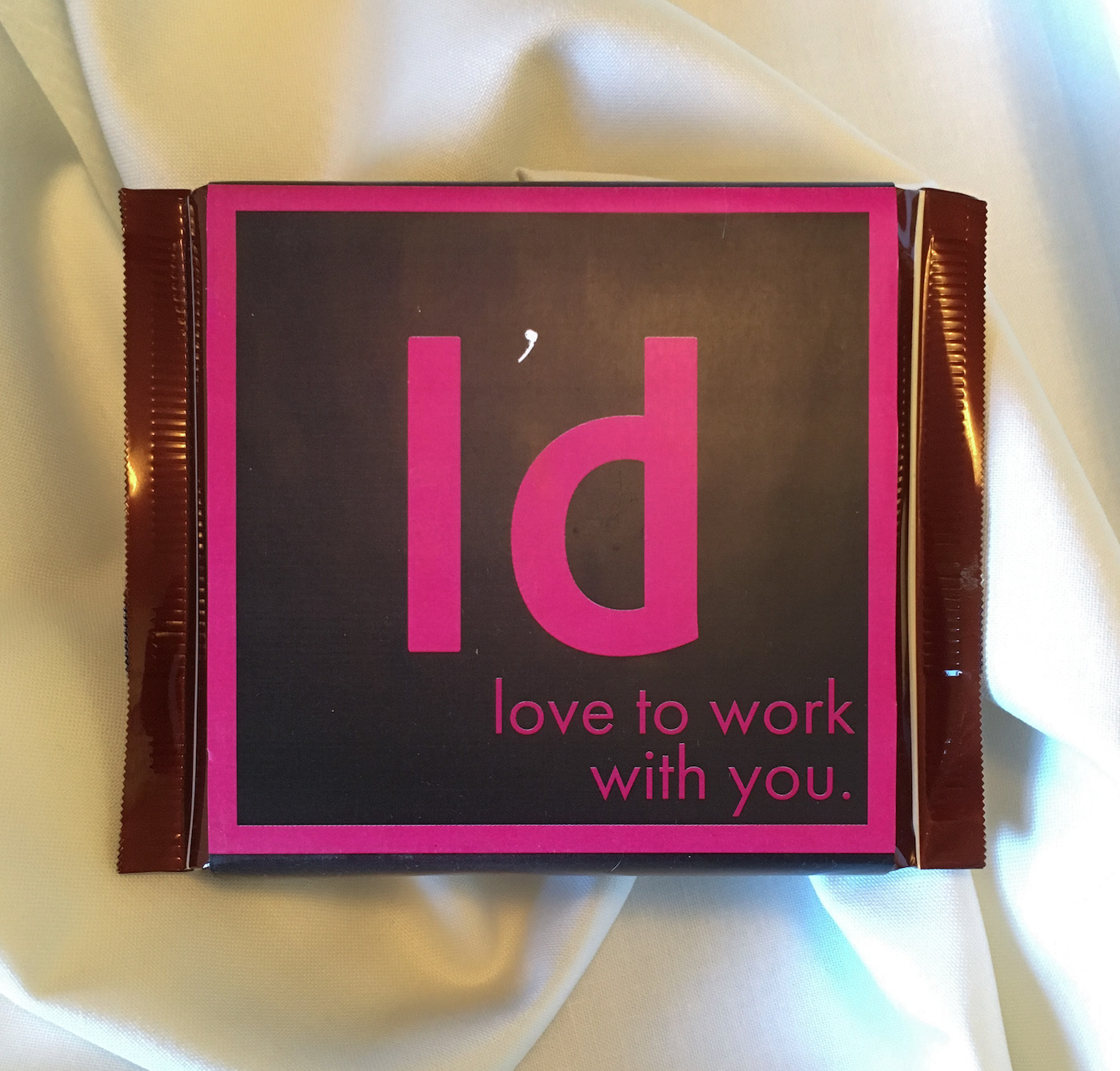 Yet another fine example of standing out from the crowd. Share this post with a designer friend and voice your views in the comments below.