"If you're good at something, never do it for free." –  The Joker (The Dark Knight, 2008).
A Vancouver restaurant posted an ad on Craigslist looking for part-time musicians who want to "promote their work and sell their CD" (in other words, play for free). A musician came up with the most awesome reply that'll, pardon the pun, strike a chord with every creative out there. Check it out below.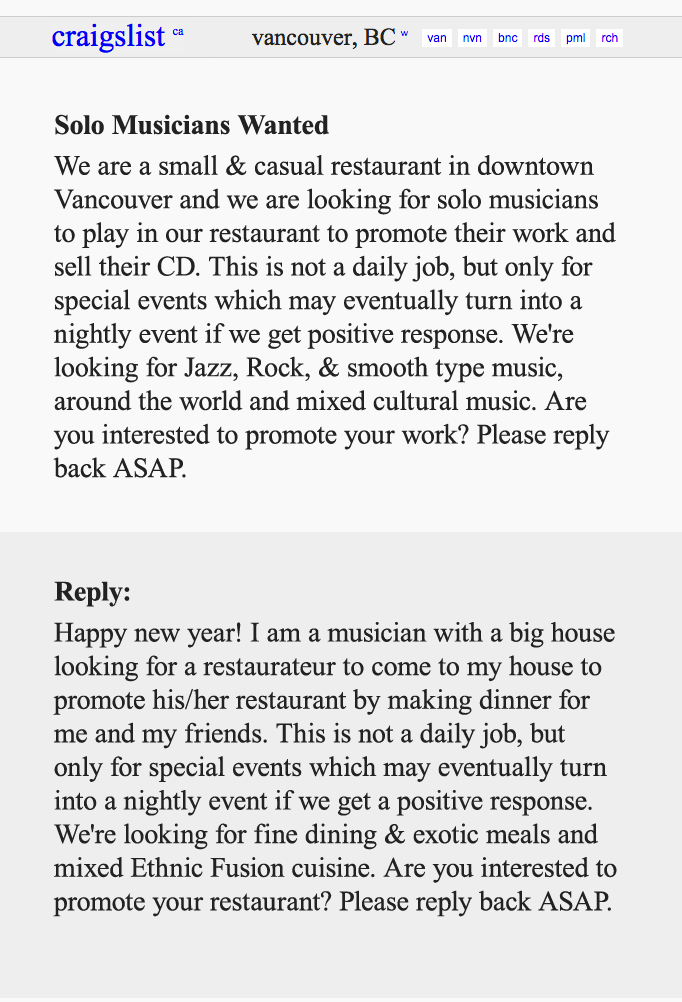 Well done, sir. Restaurants don't let you taste their food unless you pay for it. Accountants and lawyers don't work for free. Do doctors charge you only if you follow their prescription? Then why are artists and writers asked for free work? Why do agencies participate in free pitches?
Share this post with a fellow creative and voice your views in the comments below.