Contrary to what everyone says, designers are not aliens in disguise. They're more like mutants…X-Men…gifted with a heightened sense of observation, intolerance for ugliness, and an innate fondness for caffeine and alcohol.
The cool folks at Creative Market have come up with a fun series of images that show a designer's perspective vs everybody else's perspective on everyday objects and situations. Check them out below.
1.
2.
3.
4.
5.
6.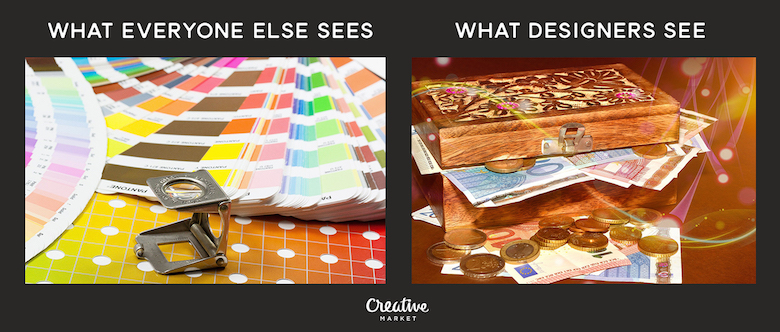 7.
8.
9.
10.
11.
12.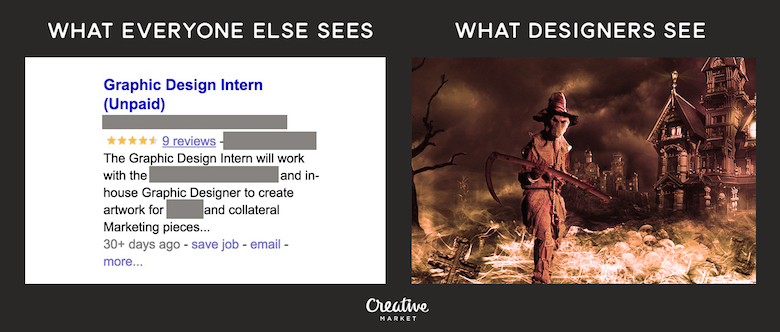 Our favourites: no. 1, 5 and 7. What about you? Share this post with a designer friend and voice your views in the comments below.