Poppie Pack, senior graphic designer at Canva, has put together a handy list of design tips complemented by beautiful images with inspiring quotes. From typography and layout to image editing and color usage, the list covers some crucial aspects of design that both newbies and professionals will appreciate. We've shortlisted 27 of our favourites to share with you. Check them out below.
1. Contrasting typefaces make a great duo
2. Use light and bold font variants for emphasis and impact
3. Be creative with letters and symbols by applying scale to form interesting compositions
4. Use shapes to create contrast and offset your text from your background image
5. Let your background determine how you align your text. Find space with less noise for placement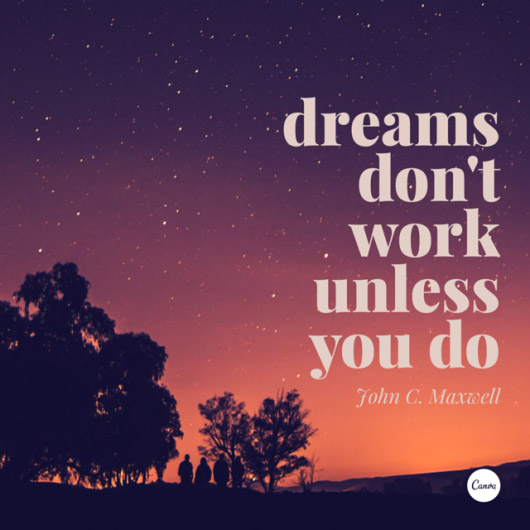 6. Use scale as a visual element to place emphasis on words
7. Create clever compositions by letting the features within images guide where to place your type
8. Push your creative skills by stacking different weight typefaces for a stylised effect
9. Use relevant imagery to help visually communicate your message
10. Use strong, geometric typefaces to amplify your message
11. Apply a tint to your image the same as any block color in your design for consistency
12. Treat content with a strong rhythm with an equally strong design style
13. Level out the tonal separation in your images by decreasing the contrast in your filters
14. Use one color consistently across your all the elements in your graphic
15. Contain your content by using a frame around your text
16. Use colors from your background image to apply to your text
17. Desaturate your graphics by applying a pastel toned shape over your page, creating a whimsical effect
18. Use different fonts on the same words and see how their tone differs
19. Help textures speak through design elements with transparency
20. Typefaces have personalities too. Make sure you represent your message with the right fonts
21. The placement of text is a crucial element. Make sure to break your lines up the way it should be read.
22. When using a shape to contain your text, apply a color from your background to your type for a cut-out effect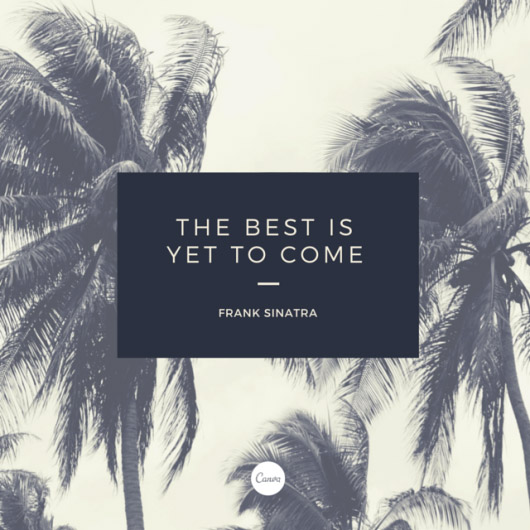 23. Take in the natural composition of your background image for clever text placement
24. Monochromatic style graphics never get old. Use black and white filters combined with white text for an epic contrast effect
25. Rotate your text so that it follows forms in your background image, creating visual harmony
26. Choose a geometric typeface teamed with an elegant serif for a happy pairing
27. Use shapes to create symbolism that reinforces a message in your graphic
As a seasoned professional, what tips and tricks do you always give to newbies? Share this post and your views in the comments below.