When you think of legendary artists, names like Da Vinci, Van Gogh, and Picasso are a few that come to mind. But who is the most famous artist of all time? And which artists are the most popular in your country?
UK-based Ken Bromley Art Supplies analyzed worldwide Google data to find the most searched artist in each country. They created a world map to show the most popular artists at a glance, and continent maps of the winners in each country. Here are the results.
Worldwide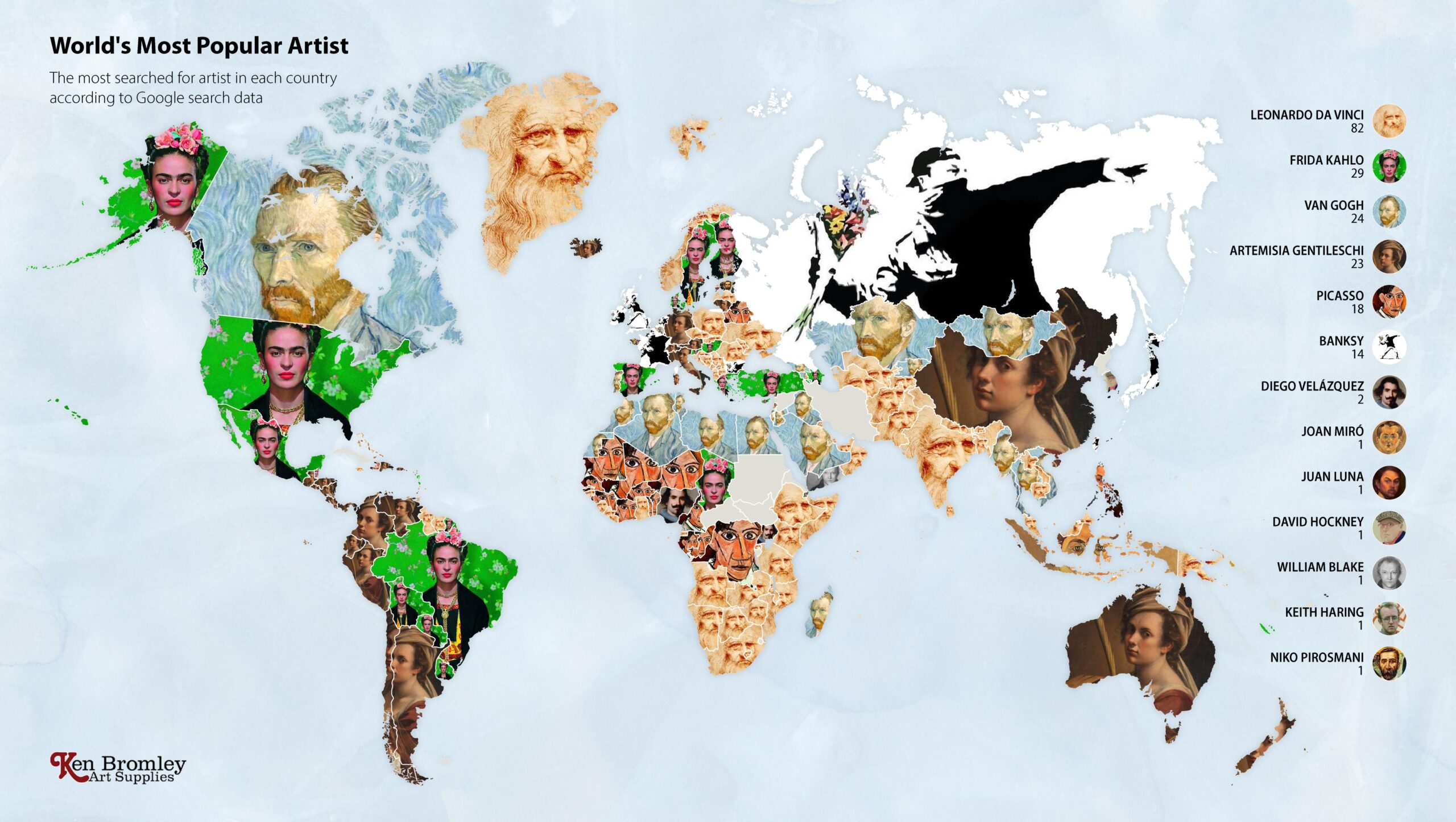 Europe
Africa
North America
South America
Asia
Oceania
Most Popular
1. Leonardo da Vinci – 82 countries
2. Frida Kahlo – 29 countries
3. Vincent van Gogh – 24 countries
4. Artemisia Gentileschi – 23 countries
5. Pablo Picasso – 18 countries
6. Banksy – 14 countries
7. Diego Velázquez – 2 countries
All images via Ken Bromley Art Supplies licensed under Creative Commons – Attribution 4.0 International (CC BY 4.0). Share this post with an art-lover and voice your views in the comments below.