When you create artwork in Adobe Illustrator, the underlying geometry of the vector graphics can be quite complex. If you need to change the appearance of your vector figure, you'll need to edit each anchor point individually, which can be quite a task. For example, if you want to open the mouth of a vector dinosaur that you've created, you'll need to tweak each anchor point along the head to get the desired result.
Well, Adobe is working on a brilliant new tool called 'Good Bones' that enables intuitive and shape-aware editing of complex vector graphics. It uses Adobe Sensei artificial intelligence to analyze the shape of a graphic and automatically adds segment handles and 'bones' to connect them to a skeleton-like structure. You can then move the handles around and the AI modifies all the underlying curves naturally. You can also create an animated GIF of your vector graphic by combining different poses.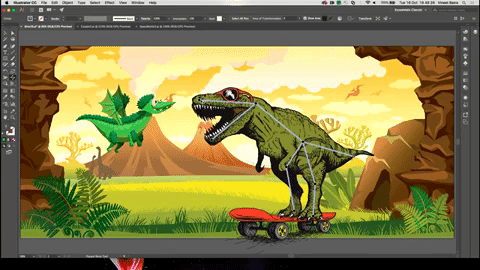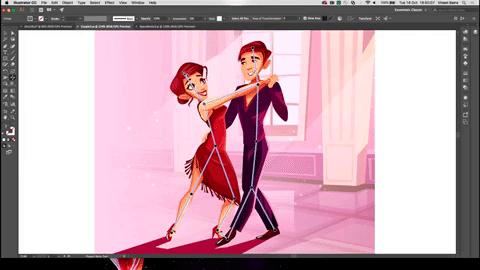 Watch the tool in action below
00:22 – Working with complex vector graphics
00:54 – Good Bones – Demo 1
02:39 – Demo 2 – Human figures
04:01 – Demo 3 – Multiple characters
05:07 – Creating animation
Like us on Facebook to be notified when 'Good Bones' is available for download.
Share this post with a designer friend and voice your views in the comments below.