It's "lilac", not light purple. Just like it's "magenta", not dark pink. Writer and children's book illustrator Ingrid Sundberg has created a Color Thesaurus – a collection of 12 color charts that list the correct names of all shades. It's a useful reference tool for artists, designers, firms, make-up professionals and anyone who's planning to get their house painted :). Check them out below.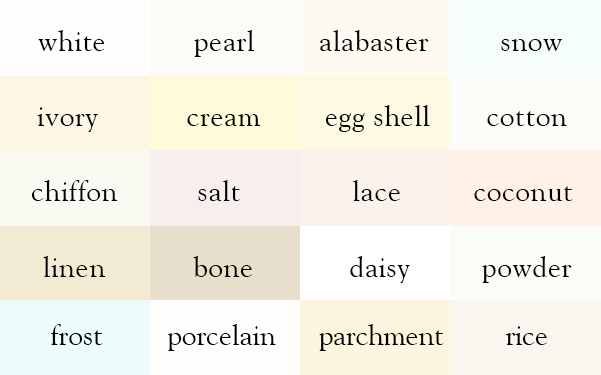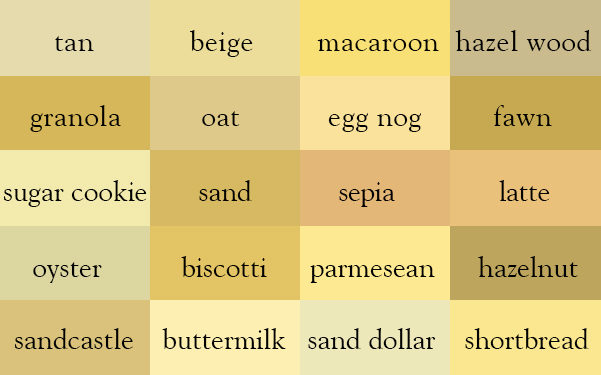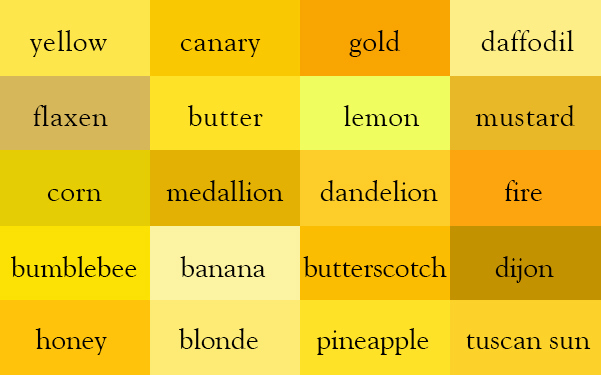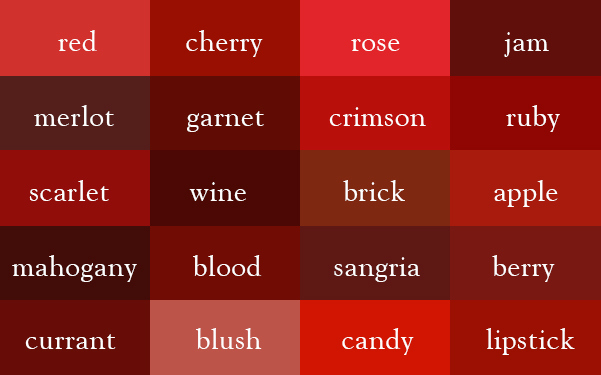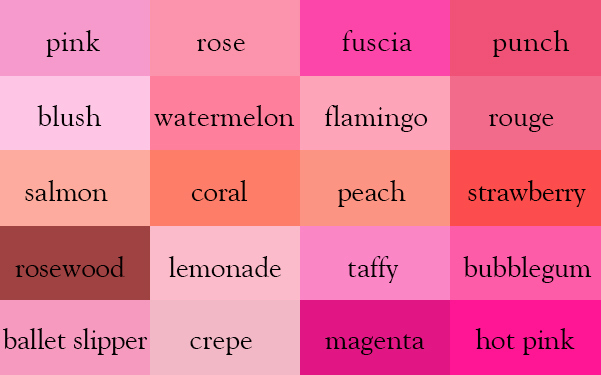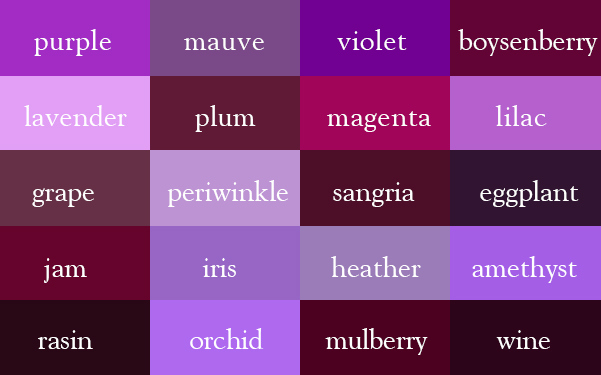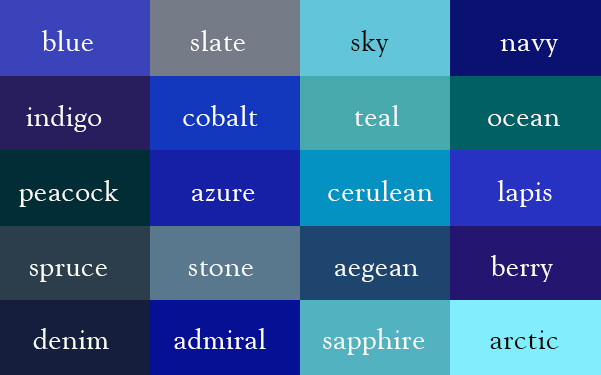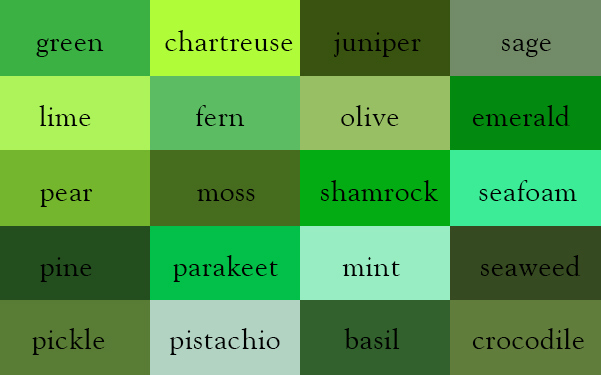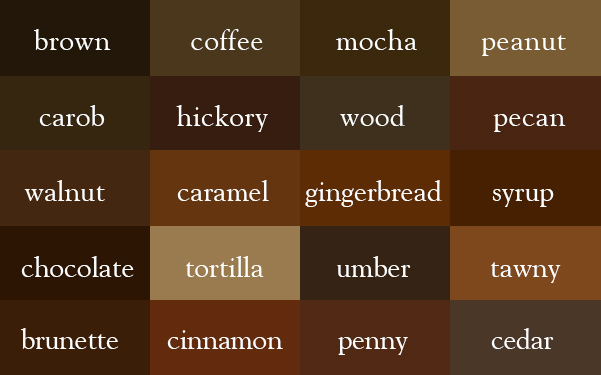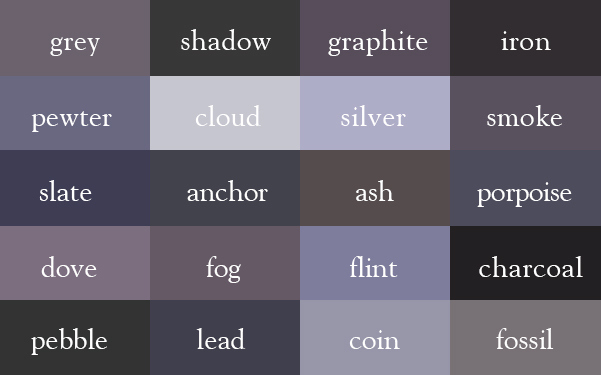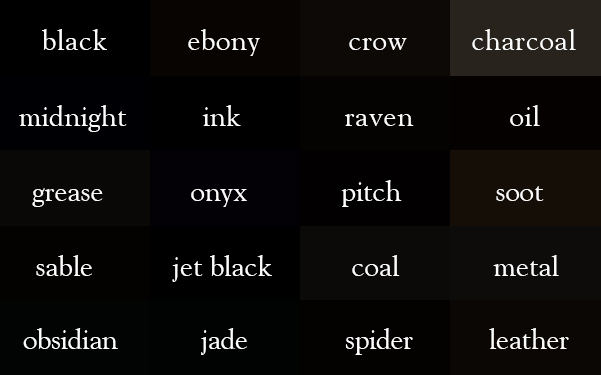 P.S. Bookmark this page for future reference.
What's the most common mistake people make when it comes to naming colors? Is there a shade that's not listed on these charts? Share this post with an art-lover, client or colleague and voice your views in the comments below.
Don't Miss: