We've seen some impactful campaigns telling people not to drink and drive but this ranks right at the top in terms of shock value.
Leo Burnett London has come up with this 'shocker' of a stunt for the Department for Transport as part of its THINK campaign on road safety. This hidden camera video has received over 5 million YouTube views in just 5 days!
Even though the folks at Leo Burnett incorporated the road crash sound effects before the mannequin smashes through the mirror, we'd have liked to see how they delivered the 'don't drink and drive' message to those shocked by the stunt. The campaign was supported by print and radio activity as well. Share your thoughts in the comments section below.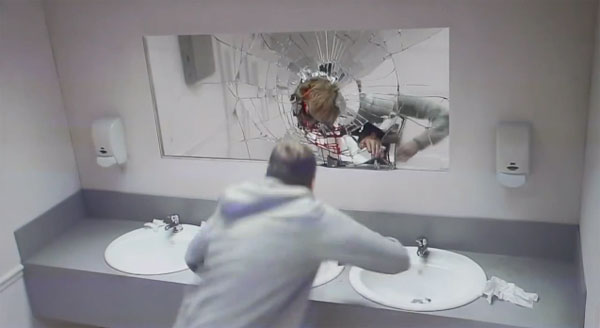 Love stuff like this? Get FREE access to: